Biography of Bro. Suresh Babu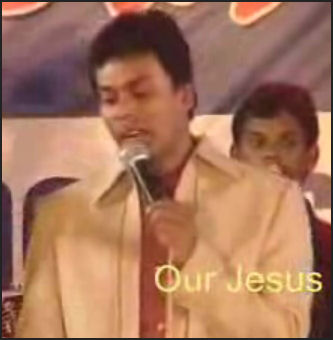 The Lord started using Bro. Suresh Babu mightily at a very young age. At the age of 17, at the end of his road, when he was about to commit suicide, the love and compassion of Jesus touched him. His life was transformed and he started giving testimonies about his salvation. From the age of 18 onwards, he started preaching the Word of God in small gatherings in southern India.

Bro. Suresh Babu is the first born of his family. His father was from a Hindu background and mother was a nominal Christian. The Word of God says in Acts 16:31, Believe on the Lord Jesus Christ, and you will be saved, you and your household . The whole family was touched by the Lord according to this promise. But you shall receive power when the Holy Spirit will come upon you; and you shall be witnesses to me in Jerusalem, and in all Judea and Samaria, and to the ends of the earth.
In the year 1990, after finishing his engineering, Bro. Suresh Babu recognized his calling and started ministry as an evangelist. He touched almost all the corners of south India, especially Kerala and Tamil Nadu. He is well accepted in all denominations like Pentecostals, Charismatic and churches like Church of South India. He is one of the usual preachers in the biggest conventions in various regions of the nation. Bro. Suresh Babu ministers in 19 states of India through crusades, seminars, youth camps and different training programs. He has touched more than 25 nations around the world including the high revival nations like Argentina, Uruguay and Brazil. He ministered in the biggest conference in Argentina organized by more than 1200 churches together. God also used him to minister in the biggest congregations and churches in Europe and South America. God is using him mightily through radio and television too. He ministered on a South American Television channel which is touching more than 52 nations around the world.
| | | |
| --- | --- | --- |
| | | |
| | | |